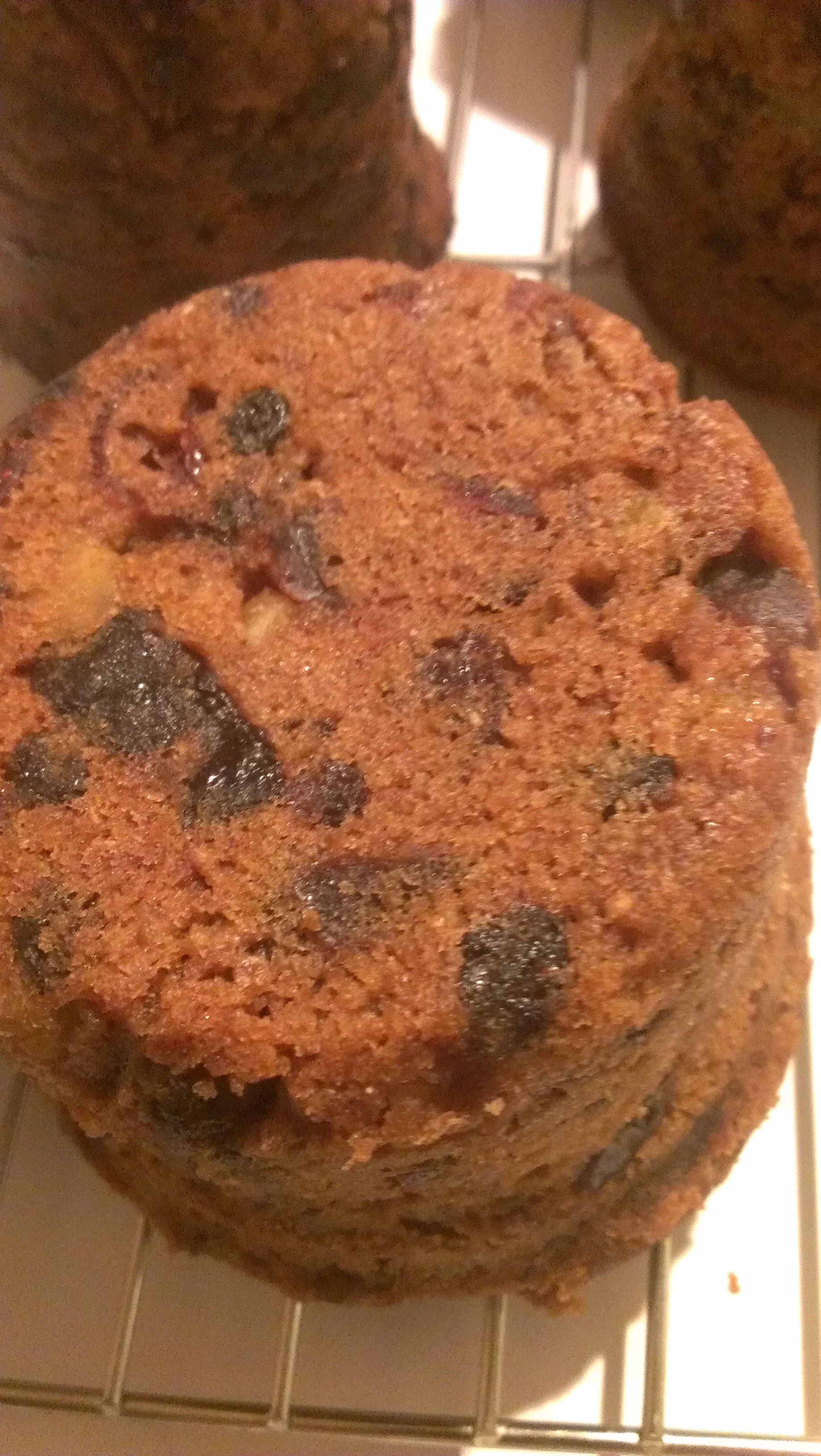 Christmas puddings with Muscat Custard
If you haven't had time to make a Christmas cake this year,this recipe is the next best thing.
These rich and opulent Xmas puddings make a great gift once made and wrapped nicely.
You can reheat the pudding(s) the same way you cooked it by reheating in a steamer for 90 minutes.
This recipe is designed for 1 large pudding but will make these in 5/6 smaller pudding moulds.
Once cooked these puddings will last 1 month in refrigerator.
Serve with muscat custard, fresh raspberries, icing sugar and holly leaves for the ultimate Xmas day pudding!
Merry Christmas and safe and a Happy new year to you all!
INGREDIENTS:
300GM PITTED PRUNES (FINELY CHOPPED)
150GM CURRANTS
150GMS RAISINS
150GM DRIED CRANBERRIES
150GM PITTED FRESH DATES (FINELY CHOPPED)
100GM OF ALMONDS (FINELY CHOPPED)
100GM OF CANDIED ORANGE PEEL (FINELY CHOPPED)
1 ORANGE (JUICED AND FINELY GRATED RIND)
125ML MUSCAT
60ML GRAND MARNIER OR COINTREAU
60GM QUINCE PASTE (FINELY CHOPPED)
250GM OF SOFTENED UNSALTED BUTTER (GIRGAR BUTTER PREFERRED)
250GM BROWN SUGAR
3 LARGE EGGS
200GM FINE SOURDOUGH BREADCRUMBS
1 CUP OF PLAIN FLOUR
150ML OF MILK
2 TSP CINNAMON
2 TSP MIXED SPICE
1/2 TEASPOON OF BICARBONATE SODA
1.5 CUPS OF POURING CREAM
75ML MILK
1 VANILLA BEAN, SEEDS SCRAPED
6 EGG YOLKS
110GM CASTER SUGAR
150ML MUSCAT.
METHOD:
1. COMBINE PRUNES,CURRANTS,RAISINS,CRANBERRIES,DATES,ALMONDS,CANDIED ORANGE PEEL AND ORANGE RIND IN A BOWL.
2.COMBINE ORANGE JUICE,MUSCAT,GRAND MARNIER AND QUINCE PASTE IN A SMALL SAUCEPAN, STIR OVER LOW HEAT UNTIL QUINCE PASTE IS MELTED (5MINUTES) AND THEN POUR DRIED FRUIT MIXTURE AND MIX.
3.COVER WITH A LID OR PLASTIC WRAP AND LET STAND FOR A MINIMUM OF 4 HOURS.FOR BEST RESULTS LET STAND OVERNIGHT.
4.WHEN READY TO MAKE PUDDINGS, BEAT BUTTER AND SUGAR IN AN ELECTRIC MIXER UNTIL LIGHT AND FLUFFY, ADD EGGS ONE AT A TIME,BEATING VERY WELL AFTER EACH EGG AND THAN TRANSFER TO A VERY LARGE BOWL.
5.ADD BREADCRUMBS, FLOUR,MILK ,SPICES, BICARBONATE OF SODAS,AND 1/2 TEASPOON SALT AND STIR IN DRIED FRUIT MIXTURE TO COMBINE.
6.SPOON MIXTURE INTO EITHER A 2.5 LITRE PUDDING MOULD OR 5 X 500GM PUDDING MOULDS.
7.SECURE WITH 2 LAYERS OF FOIL WITH 1 LAYER OF BAKING PAPER CLOSEST TO THE PUDDING MIXTURE.
8.PLACE PUDDING(S) IN A LARGE SAUCEPAN AND FILL WITH ENOUGH HOT WATER TO REACH BELOW THE RIM.
9.COVER COMPLETELY WITH LID OR FOIL AND LET SIMMER OVER LOW HEAR FOR 5 HOURS.KEEP ADDING HOT WATER AS NEEDED.DON'T NOT LET WATER DRY OUT!
10.ONCE FINISHED COOKING LET PUDDINGS COOL IN BASIN OF WATER FOR 30 MINUTES BEFORE REMOVING.
TO MAKE THE CUSTARD, BRING THE CREAM,MILK, VANILLA BEAN AMD VANILLA SEEDS TO THE SIMMER IN A SAUCEPAN OVER MEDIUM HEAT.
WHISK YOLKS AND SUGAR IN A HEATPROOF BOWL UNTIL THICK AND PALE THEN POUR OVER CREAM MIXTURE WHISKING CONTINUOUSLY, RETURN TO PAN AND CONTINUE COOKING UNTIL COATS BACK OF WOODEN SPOON (3-4 MINUTES), STRAIN, ADD MUSCAT AND SET ASIDE. EITHER SERVE WARM OR CHILLED.
PICTURE COMING SOON