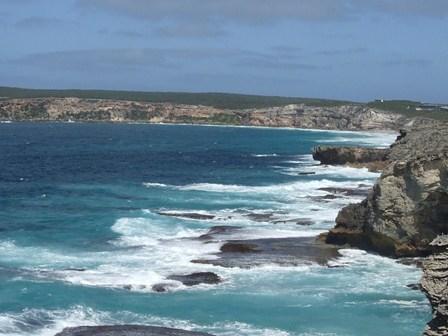 Cheffing Around`s Client of the month for June 2022 is the amazing Kangaroo island off the coast of South Australia.
After the recent fires, and corona virus lock-downs its time for South Australians to visit this amazing island.
Kangaroo Island is one of the world's great nature-based destinations.Think of an island with 509km of Coastline & 155km from the East Coast to the West Coast. With native bush-land, wildlife, adventure & exploring. Where pristine beaches, local wines & sunsets are on your doorstep. You'll need longer than you think!
Kangaroo Island is a place apart, pristine wilderness, of authentic products, experiences and people, which make you pause and reflect on the things that really matter in life.
Often referred to as a 'Zoo without Fences', Kangaroo Island is a place that has offered protection to substantial wild populations of native Australian animals.
Kangaroo Island (or 'KI' as the locals call it) is also big and surprisingly diverse. The third largest island off the coast of mainland Australia, Kangaroo Island is more than a day-trip destination. At 155 kilometers long and up to 55 kilometers wide, it covers an area of 4,416 square kilometers, and is separated from the mainland by a 15 kilometer stretch of ocean.
Sumptuous and luxuriant, Kangaroo Island's Food and Beverages are some of Australia's finest gourmet pleasures. Whether at one of the many restaurants, cafés, farm gates, cellar doors or a farmers market, Kangaroo Island provides both gastronomic and visual feasts at every turn beautiful turn.
Kangaroo Island is fringed by fertile lands and rich waters so prepare to be amazed and delight in Kangaroo Islands freshly caught King George Whiting, oysters, a rare variety of honey, and an exciting diverse range of award winning wines, beers, ciders, distilled spirits and liquors.
With a plethora of activities from quad biking, sand-boarding, kayaking, paint-balling, bike riding, adventure caving, horse riding and more, Kangaroo Island offers experiences which will ensure your holiday is an experience to remember.
Get off the beaten track on an adventure tour and explore less traveled destinations.
No matter what interests you, there's always something to do with experiences to suit all ages and fitness levels.
For more information on kangaroo island please visit www.tourkangarooisland.com.au
What are you waiting for?
#BookThemOut