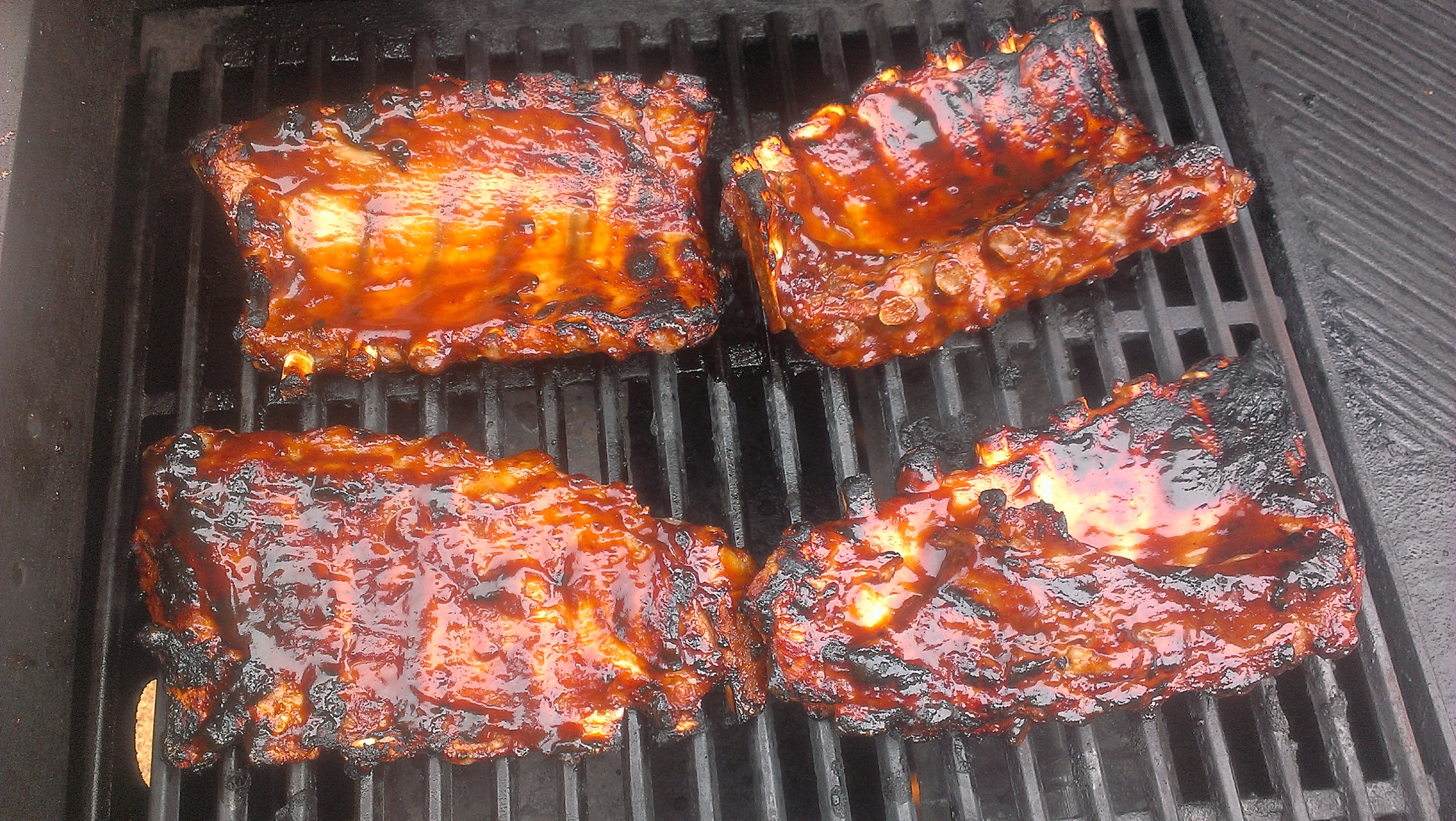 Smokey BBQ Pork Ribs
Summer in Australia means one thing..BBQS! So i thought i would share my favorite recipe for the BBQ.
This recipe is for 2 people and can be multiplied by the number of guests you have.
Can replace Smokey BBQ sauce with a good quality cherry plum sauce for a sweeter flavor or just experiment with your favorite flavors to make your own baste sensation!
Serve with a saffron pilaf rice and tossed salad for a satisfying and tasty BBQ meal for all the family!
INGREDIENTS
2 PORK RIB RACKS
250ML OF A GOOD QUALITY SMOKEY BBQ SAUCE
150ML OF TOMATO SAUCE
1/2 TEASPOON OF WORCESTERSHIRE SAUCE
A GOOD PINCH OF CURRY POWDER
2 TABLESPOONS OF HONEY
2 TABLESPOONS OF HP SAUCE
METHOD:
1.Bring pork ribs to the boil, starting with cold water and pour off water once brought to the boil.
2. Refill with cold water and boil gently for approx 40 minutes till tender ( bone will give a little once ready)
3. Blanch ribs by leaving under running cold water for 15 minutes till cool.Drain and refrigerate till needed.
4.To make basting sauce, mix all together in a medium sized mixing bowl.
5. Pre-Heat BBQ for 10 minutes till hot before placing ribs on grill.
6.Place ribs on BBQ grill and brush baste liberally on ribs with a pastry brush.
7.Once slightly marked by the grill, turn ribs over and baste other side.
8.Keep repeating this process, until the ribs are nicely charred or all baste has been absorbed by the ribs.
9. Remove from BBQ and slice ribs between ribs sections with a sharp knife on a chopping board and serve!
PICTURE COMING SOON!