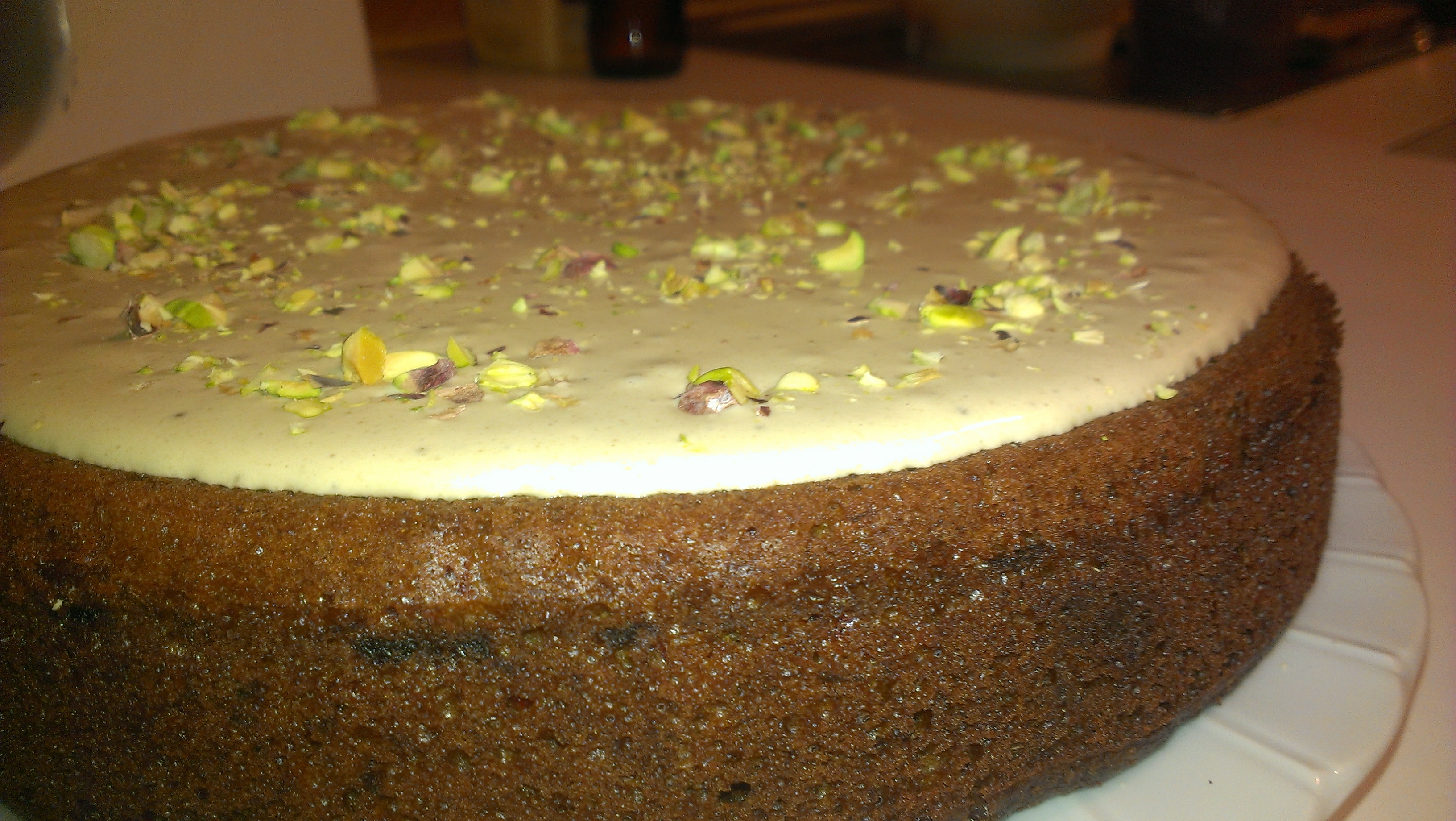 SPICED BEETROOT CAKE WITH RAPADURA ICING
I'm always looking for the best and weirdest cake recipes and then  came across this cake recipe.
Use a good quality vegetable oil instead of hazelnut oil if too difficult to source.
Rapadura sugar is an unrefined cane sugar and can be bought in blocks or granulated in most health food stores.
This cake will keep for 2 or 3 days in an airtight container.Enjoy!!
INGREDIENTS:
275ML OF HAZELNUT OIL(CAN USE A GOOD QUALITY VEGETABLE OIL INSTEAD)
110GM OF RAPADURA SUGAR
1 LEMON (FINELY GRATED RIND AND JUICE )
2 TSP VANILLA BEAN PASTE (4 VANILLA PODS)
4 EGGS SEPARATED
215 GM OF PLAIN FLOUR
3 TEASPOON OF GROUND CINNAMON
3/4 TEASPOON OF GROUND CLOVES
2 TEASPOON OF BAKING POWDER
2/3 TEASPOON OF BICARBONATE OF SODA
3 TEASPOON OF CARAWAY SEEDS
200GM OF COARSELY GRATED BEETROOT
50ML OF MILK
RAPADURA FROSTING
250GM OF ICING SUGAR
120GM OF CREME FRAICHE
100GM OF RAPADURA SUGAR
2 TEASPOONS OF LEMON JUICE
METHOD:
1.Preheat oven to 180 C and butter and line with grease proof paper a 22cm cake tin.
2.Whisk oil, sugar,rind,juice and vanilla in a electric mixer until pale. (4 minutes)
3.Add egg yolks and whisk until fluffy (3 minutes)
4.Sieve flours, ground spices,baking powder and bicarbonate of soda over and then add caraway seeds and a pinch of salt and stir to combine.
5.Add beetroot and milk and stir to combine and set aside.
6.Whisk egg whites and a pinch of salt in a bowl until firm peaks form, then fold into beetroot mixture
7.Spoon into cake tin and smooth top and bake for 45-50 minutes or until a skewer inserted come out clean.
8.Cool in tin for 30 minutes before inserting on wire rack to cool completely
9..For the rapadura icing, whisk ingredients in a electric mixer until thick, spread the over completely cooled cake.
PICTURE COMING SOON