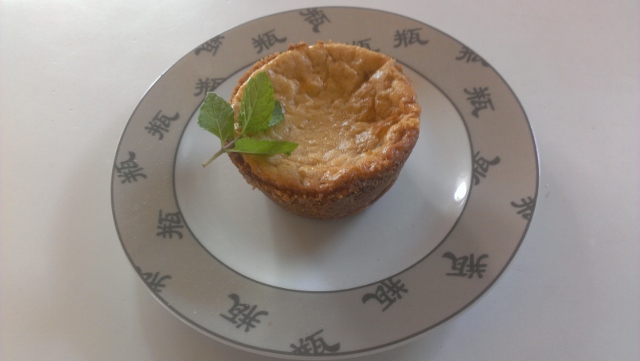 This recipe did the rounds 2 years ago but we cant stop making this delicious cake.Why is it called crack cake?
That is because you cant stop at one piece and is very addictive or i prefer that's the sound your teeth makes as this cake is very very sweet!
You could add some freshly grated lemon zest or banana pieces to the filling to change the flavor also.
Served with fresh vanilla ice-cream or a good quality double cream this will be the crescendo for your dinner party or family occasion..Enjoy!
AUTHORS NOTE: As usual had to make in muffin tins for quantities. Crust recipe will make 12 muffin tin sized crack cakes, whereas the filling is enough to make 24 muffin tins.
Ingredients – Oatmeal cookie
2/3 cup plus 1 tablespoon flour
1/8 teaspoon baking powder
1/8 teaspoon baking soda
1/4 teaspoon salt
1/2 cup softened butter
1/3 cup brown sugar
3 tablespoons white sugar
1 large egg
1 cup rolled oats
Directions – Oatmeal Cookie Crust
Heat the oven to 190 C degrees (375 F).
In a bowl, sift together the flour, baking powder, baking soda and salt.
In another bowl, using an electric mixer cream the butter, brown sugar and sugar until light and fluffy.
Whisk the egg into the butter mixture until fully incorporated.
Stir in the flour mixture until fully combined. Stir in the oats.
Spread the mixture onto a 9-inch-by-13-inch baking sheet and bake until golden brown and set, about 20 minutes. Remove from heat and cool to the touch on a rack. This can be stored for a couple of days if required.
Ingredients – Crust
Oatmeal Cookie (made earlier as per above recipe)
1/4 cup butter (soft)
1 1/2 tablespoons brown sugar
1/8 teaspoon salt
Directions – Crust
First break up the cookie into pieces and pulse in a food processor until a breadcrumb like consistency and place into a bowl.
Add butter, brown sugar and salt into bowl and mix using a wooden spoon until evenly combined.
Ingredients – Filling
1 1/2 cups sugar
3/4 cup plus a 3 tablespoons brown sugar
1/4 teaspoon salt
1/3 cup plus 1 teaspoon milk powder
1 cup butter, melted
3/4 cup plus 2 tablespoons heavy cream
1 teaspoon vanilla extract
8 egg yolks using large eggs
Powdered sugar to garnish
Directions – Filling
Heat the oven to 175 C degrees (350 F).
Whisk together the sugar, brown sugar, salt and milk powder. Whisk in the melted butter, then whisk in the heavy cream and vanilla.
Gently whisk in the egg yolks, being careful not to add too much air.
Divide the filling evenly between the 2 prepared pie shells.
Place the pies on a tray before placing in the oven.
Bake the pies, one at a time, for 15 minutes, then reduce the heat to 160 C degrees (325 F) and bake until the filling is slightly jiggly and golden brown, about 10 minutes. Remove the pies and cool on a rack.
Refrigerate the cooled pies until well chilled. Serve cold, and the filling will be gooey. Dust with powdered sugar before serving.
Would like a Chef to make this for you?
If you would like one of our expert Chef's to help you create this and any other lovely dishes for your next function, send us a note using the contact form below with your details and requirements and we'll be happy to get back to you.