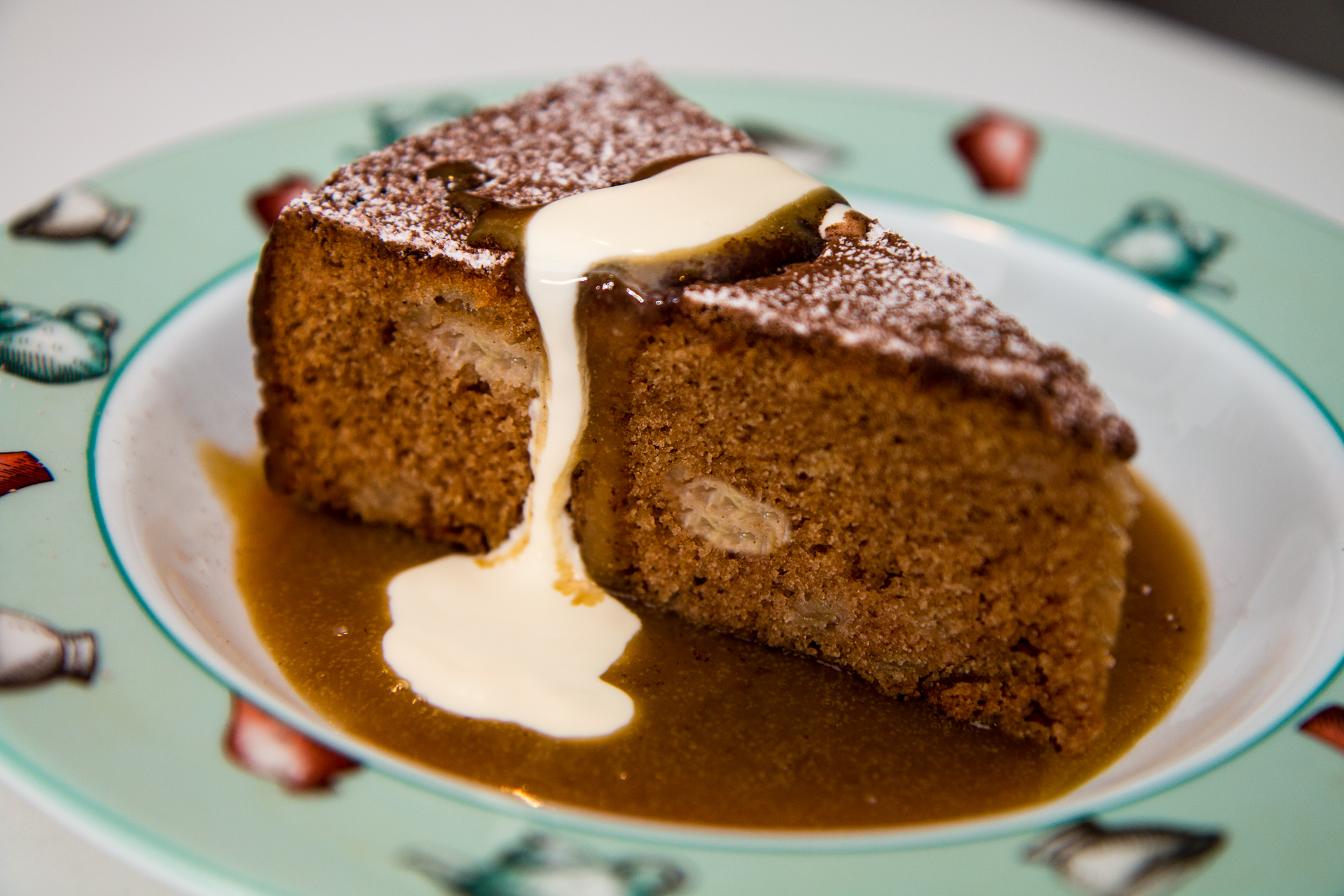 Our cake recipe this month is very unusual as it rare that a cake has a cup of vegetable oil in the recipe.
Fantastic with the hot butterscotch sauce as well as good quality ice-cream and cream. Best eaten on day of baking and will keep for 3-4 days in an air tight container!
Enjoy!
Ingredients – Cake
3 PACKHAM PEARS, (PEELED, CORED AND CUT INTO 2 CM PIECES)
250 ML OF GOOD QUALITY VEGETABLE OIL
2 EGGS
350GM OF CASTOR SUGAR
1 TEASPOON OF VANILLA ESSENCE
1 TEASPOON OF BICARBONATE OF SODA
2 TEASPOONS OF CINNAMON
PINCH OF NUTMEG
PINCH OF SALT
300GM OF PLAIN FLOUR
Method – Cake
PREPARE A 26CM SPRING-FORM CAKE TIN BUT BUTTERING AND LINING WITH BAKING PAPER.PREHEAT OVEN TO 180C.
BEAT EGGS AND OIL TILL LIGHT AND FLUFFY, ADD SUGAR, VANILLA, SODA AND 1 TABLESPOON OF WATER AND CONTINUE BEATING UNTIL PALE.
SIFT TOGETHER FLOUR, CINNAMON, NUTMEG AND SALT AND THEN ADD TO EGG MIXTURE.BEAT UNTIL SMOOTH.
GENTLY FOLD IN PEAR AND POUR INTO YOUR CAKE TIN.
BAKE AT 180C FOR ABOUT 75 MINUTES OR UNTIL YOUR TEST SKEWER COMES OUT CLEAN.
ALLOW CAKE TO COOL IN CAKE TIN BEFORE TURNING OUT.
Ingredients – Butterscotch
500GMS OF SUGAR
200ML OF WATER
200ML OF THICKENED CREAM
2 TEASPOONS OF PORT (OPTIONAL)
Method – Butterscotch
COMBINE THE SUGAR AND WATER IN A SAUCEPAN AND STIR GENTLY UNTIL SUGAR DISSOLVES, AND THEN BRING TO THE BOIL AND WITHOUT STIRRING ALLOW IT TO CARAMELIZE.
PUT POT IN SINK AND ADD CREAM AND PORT VERY CAREFULLY AND THIS MIXTURE IS EXTREMELY HOT.