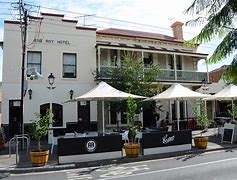 CASUAL CHEF, ROB ROY HOTEL, ADELAIDE, S.A.
CASUAL RATES APPLY
The very busy Rob Roy hotel, the Adelaide CBD ,are on the look out for an experienced chef to join our team for an immediate start.
Approximately 15 to 20 hours a week.
More hours available to the right candidate.
Breakfast experience is a must, although hours will range from day to night.
Must have own means of transport as some hours can range out of public transports schedule.
For more information on this property please visit www.robroyhotel.com.au
To apply, please send your current resume, a cover letter introducing yourself,
and 3 check-able referees to adrian@cheffingaround.com.au or call Adrian Grant
on 0401641918 for more information.
Good luck!