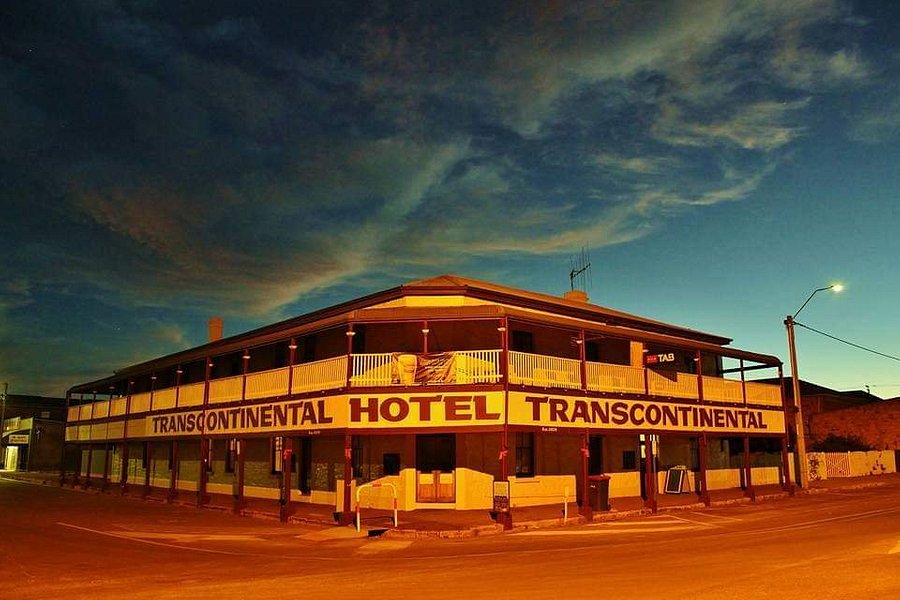 CHEF, TRANSCONTINENTAL HOTEL, QUORN, S.A.
$65K
The wonderful Transcontinental hotel in Quorn are looking for a qualified chef to start ASAP.
Working for great owners, saving money and exploring the stunning Flinders Ranges all at the same time!
Perks of the Job:
Free private room on site (shared bathrooms)
Free wifi
Free meals on shift
Free knock off drink
Discounted drinks for employees
KEY RESPONSIBILITIES/DUTIES:
● Responsible for providing quality meals to all dining areas of the Hotel.
The Chef is ultimately responsible for the standard of all food leaving the kitchen.
● Menu planning which includes determining the appropriate menu based on seasonality,
costing each meal and ensuring that the meal meets the profitability ratio required by the Hotel.
● Ordering and stock control.
● Responsible for annual stocktake of kitchen.
● To supervise, co-ordinate and train all staff working in the kitchen.
● Ensure that excellent standards of cleaning and hygiene are maintained by all staff in the kitchen.
● Monitor the performance of staff and report any incidents/performance issues to the Hotel Manager as soon as possible.
● Rostering of kitchen staff weekly in a cost effective manner.
● Ensure that the Kitchen is properly maintained and report any repairs/suggested changes to the Hotel Manager.
ESSENTIAL SKILLS/KNOWLEDGE:
● Completion of the appropriate cooking apprenticeship/trade tests and previous experience cooking in a commercial kitchen.
● A high standard of written and verbal communication skills.
● Ability to work effectively under pressure and with minimum supervision.
● Ability to listen to directions by other staff at any level.
● Ability to motivate, train and counsel staff in relation to performance issues.
● A broad knowledge of contemporary food cuisines in line with the hotel's clientele.
To apply, please send your current resume, a cover letter introducing yourself,
and 3 check-able referees to adrian@cheffingaround.com.au or call Adrian Grant on 0401641918 for more information.
Good luck!