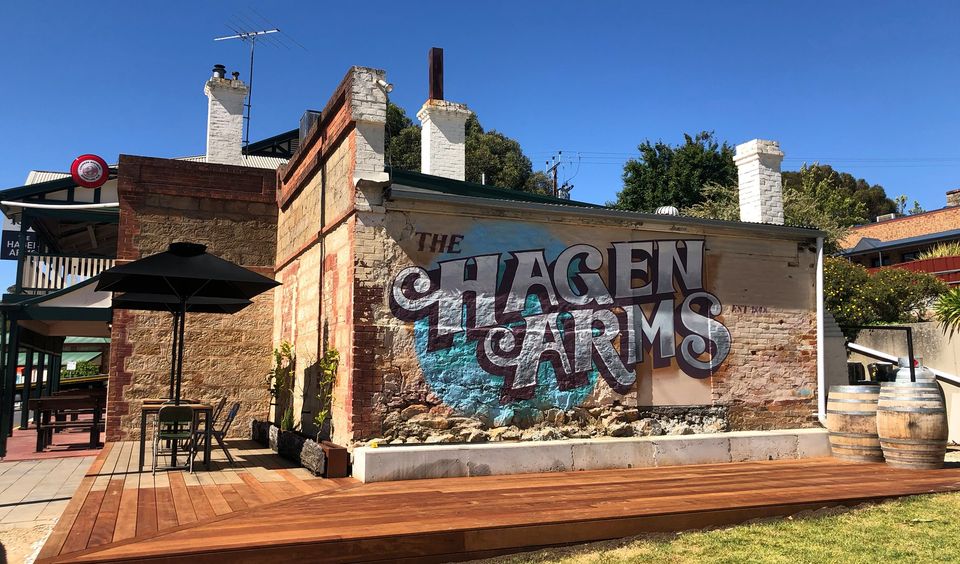 SOUS CHEF, HAGENS ARMS HOTEL,ECHUNGA ,S.A.
$60K+
Full Time
The popular Hagen Arms Hotel in Echunga is looking for a Sous chef or a chef de partie looking to step up, to start ASAP.
Owned and operated by a family-owned company called Kikoi who are based in McLaren Vale and own
a diverse portfolio of brands including Daily Grind, Five O'clock Somewhere, The Hagen Arms Hotel, McLaren Vale Coffee Co. & Loom Wine:
About the role
The Hagen Arms Hotel aims to offer exceptional customer service and authentic food and wine programming.
With the support of the Head Chef, this role will assist in the effective management of the kitchen department
as well as the following responsibilities:
· Ensuring the output of high-quality food
· The control and monitoring of food wastage
· Compliance with Food Safety standards and HACCP
· Stocktake and purchasing procedures
This is a fulltime position however owners are open to discussing flexibility to suit applicants work life balance
including part time hours and working across 4 days.
There will also be opportunity for eager applicants to contribute to the food program in their wine bars and other areas
within their diverse group of businesses.
Essential Requirements
Successful candidates should possess the following skills:
· Qualifications granted by the relevant body for an Apprenticeship in Cookery or equivalent.
· Strong cooking skills and food preparation skills.
· Passion for using local and ethically sourced ingredients.
· Availability throughout the week and weekends
· The ability to work effectively within a team and autonomously
For more information on this property please visit www.hagenarms.com.au
To apply, please send your current resume, a cover letter introducing yourself, and 3 check-able referees
to adrian@cheffingaround.com.au or call Adrian Grant on 0401641918 for more information.
Good luck!