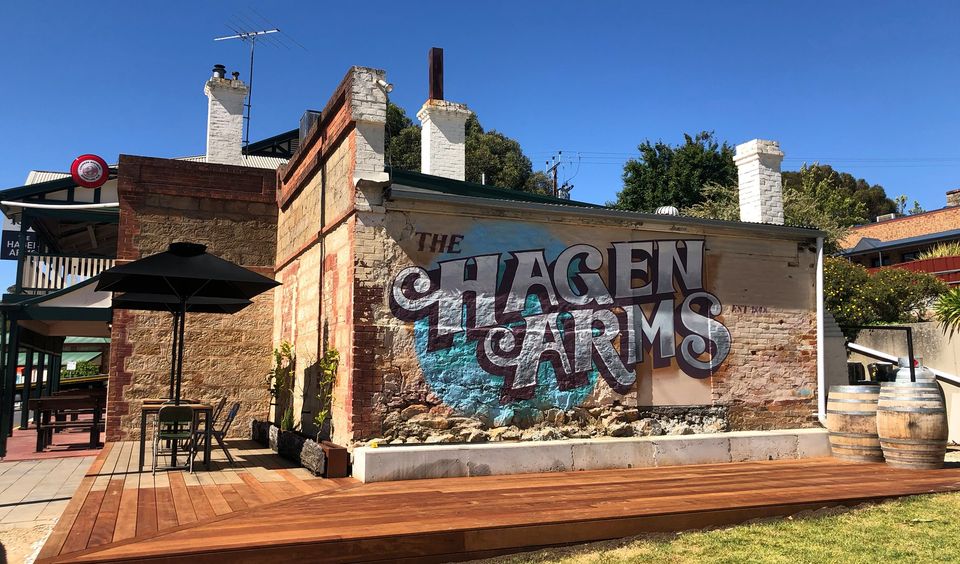 CHEF, HAGEN ARMS, ECHUNGA, S.A.
$60K-$100K (pending experience and skillset)
Fulltime.
The newly renovated Echunga Arms is looking for a qualified chef to start ASAP who is looking for some flexibility and good work life balance.
However, for anyone looking for more opportunity and creative input, this position can be split between their Adelaide CBD Wine Bar and the Hagens Arms.
Remuneration would vary pending on the candidates willingness to jump into both projects.
Key Duties
· Ensuring the output of high-quality food under direction of the existing Head Chef
· The control and monitoring of food wastage
· Compliance with Food Safety standards and HACCP
· Stocktake and purchasing procedures
For suitable and interested candidates, this role will include coordination of the food program at their Adelaide CBD and McLaren Vale wine bar
in addition to providing support and coverage to the Hagen Arms kitchen team.
Duties include:
· Working with the Retail Coordinator, Operations Manager and Managing Director to develop a menu
· Preparation of menu items ready for the FOH staff to plate and serve as well as preparing menu items during busy peak times and events
Essential Requirements
· Qualifications granted by the relevant body for an Apprenticeship in Cookery or equivalent.
· Strong cooking skills and food preparation skills.
· Availability throughout the week and weekends
· The ability to work effectively within a team and autonomously
For more information on this property please visit http://www.hagenarms.com.au
To apply, please send your current resume, a cover letter introducing yourself, and 3 check-able referees to
adrian@cheffingaround.com.au or call Adrian Grant on 0401641918 for more information.
Good luck!