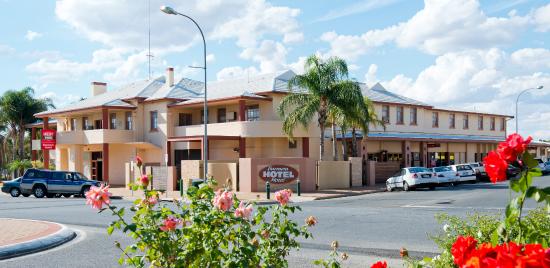 HEAD CHEF, BARMERA HOTEL MOTEL, BARMERA, S.A.
$70,000 + Super for an average 45 hours per week
The Barmera Hotel Motel is conveniently located near Barmera's Lake Bonney is one of South Australia's most popular aquatic playgrounds, attracting yachting enthusiasts, water-skiers, windsurfers and kite surfers, as well as having some excellent safe swimming areas for the family.
The Hotel Motel offers two restaurants, four bars, gaming area and various accommodation options with a swimming pool, barbecue area and off-street parking for guests.
This amazing property is looking for a mature, sober and qualified Head chef to start ASAP to run this very busy kitchen with 9 staff.
SKILLS AND ABILITIES REQUIRED BY THE CANDIDATE.
• Experience and success leading and managing a successful kitchen operation
• Calm manner and copes well under pressure
• Sound work ethic
• A flexible and adaptable work approach
• Punctual, organised and trustworthy
• Professional appearance
• Ability to manage other people
• Ability to motivate staff
• Excellent communication and leadership skills
• Attention to detail
• Meet agreed food cost targets
• Meet agreed wage cost targets
• Manage and facilitate a safe workplace
• Provide appropriate training to all staff on all kitchen equipment
Short term accommodation is available to start and would suit travelling couples as we also have a Front of house position available.
For more information on this property please visit www.barmerahotel.com.au
To apply, please send your current resume, a cover letter introducing yourself, and 3 check-able referees to adrian@cheffingaround.com.au or call Adrian Grant on 0401641918 for more information.
Good luck!