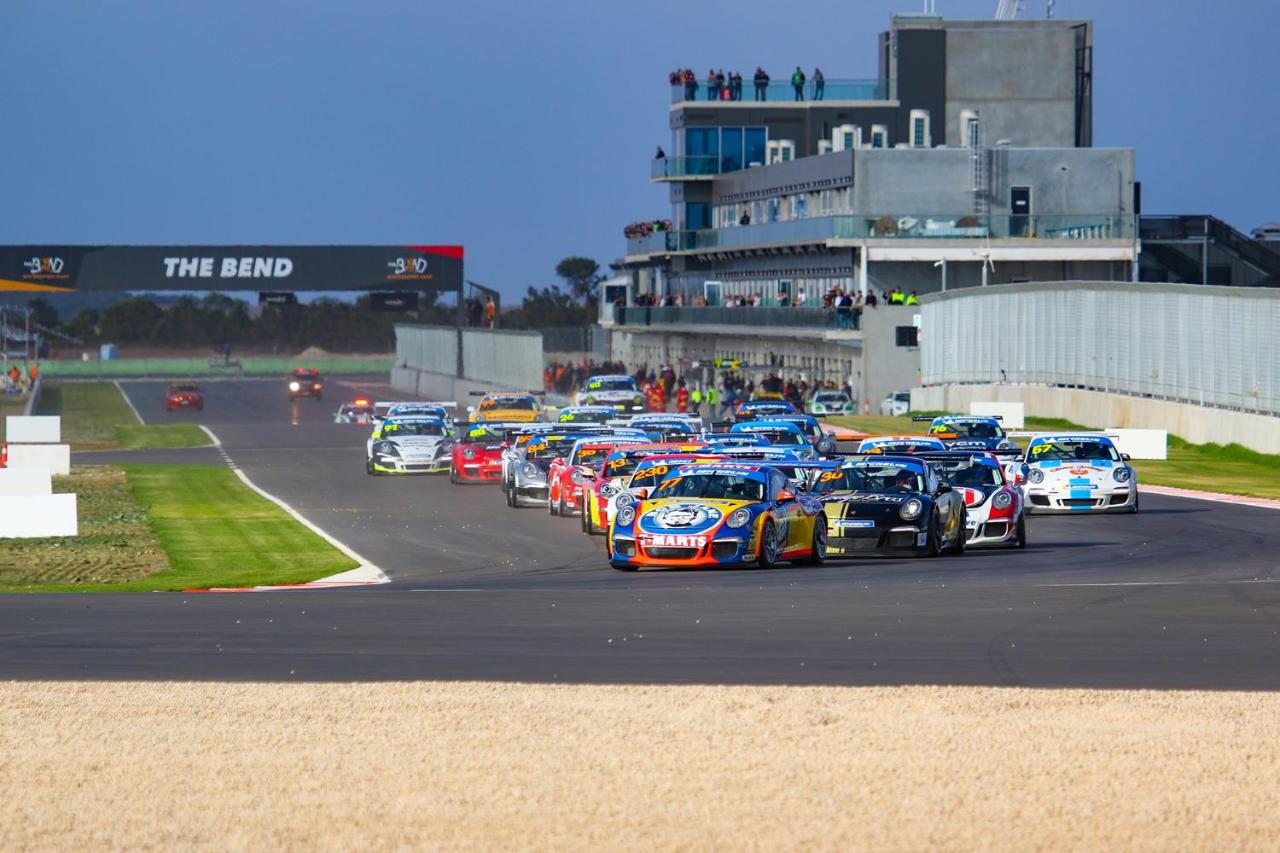 EXECUTIVE CHEF, RYDGES PIT LANE HOTEL,TAILEM BEND, S.A.
$85K + Superannuation (Negotiable based on experience)
Rydges Pit Lane Hotel is located within the main building at The Bend Motorsport Park.
Located in Tailem Bend, approximately an 1hr drive out of the CBD is a unique, state of the art, purpose built facility that is a paradise for high octane thrill seekers.
The hotel kitchen team manages the culinary delivery across the entire Motorsport Park and Hotel. This is an events driven hotel and role and no two days are the same.
With a flexible and dynamic venue, on large event days, the Apex Bar and Dining Room will cater to up to 200 guests and has views over the racetrack.
The hotel team also services catering needs across 11+ function spaces which are scattered throughout the main Pit Building.
At capacity you can be servicing up to 800 guests over major race weekends.
Ideally suited to someone with solid experience in large event catering, they are after a motivated, go getter, team player who is hungry for the chance to be part of all the action at The Bend Motorsport Park.
Key responsibilities include:
Complete management of kitchen operational needs
Lead, support, develop and facilitate training for the kitchen team as needed
Financial planning, budget writing, tracking and management of food and labour costs.
Seasonal, bespoke and major event menu writing in collaboration with Operations Manager & General Manager
Ensure team achieves financial targets and are within budget constraints
Plan kitchen requirements and logistics for major event execution
Staying up to date with current trends and future market needs and opportunities
Ensure the highest possible standard of hygiene is practiced and maintained by the kitchen team to meet Health and Safety regulations and guidelines
You will need the following qualities:
Strong background in catering/events
Professional and calm under pressure
Ability to work and mentor/train the small team
Ability to work within the pressures of a unique and dynamic business.
For more information on this property please visit https://www.rydges.com/accommodation/adelaide-sa/rydges-pit-lane-hotel
To apply, please send your current resume, with 3 check-able referees, a cover letter introducing yourself to adrian@cheffingaround.com.au or call Adrian Grant on 0401641918 for more information.
Good luck!