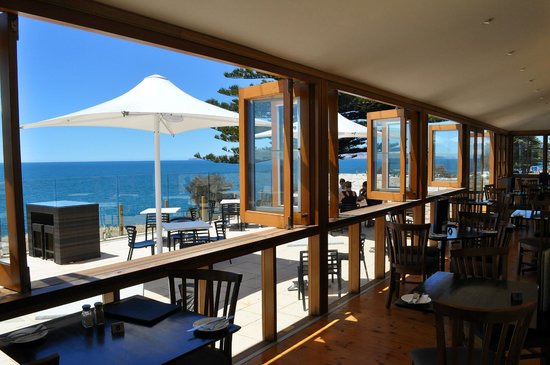 HEAD CHEF,PENNESHAW HOTEL,KANGAROO ISLAND, S.A.
75K per annum + super.
45 hour per week.
Amazing opportunity for an experienced and qualified Head Chef to work and play on Kangaroo island is now available at the Penneshaw hotel.
Accommodation can be provided for the first month staying at the beautiful Seafront hotel.
They are looking for someone that can really get along with people in a small team as they need to be able to work with people from all different walks of life and be able to train and mentor junior staff.
KEY RESPONSIBILITIES/DUTIES:
• Responsible for providing quality meals to all dining areas of the Hotel.The Head Chef is ultimately responsible for the standard of all food leaving the kitchen.
• Menu planning which includes determining the appropriate menu based on seasonality, costing each meal and ensuring that the meal meets the profitability ratio required by the Hotel.
• Ordering and stock control.
• Responsible for Monthly stock-take of kitchen.
• To supervise, co-ordinate and train all staff working in the kitchen.
• Ensure that excellent standards of cleaning and hygiene are maintained by all staff in the kitchen.
• Monitor the performance of staff and report any incidents/performance issues to the Hotel Manager as soon as possible.
• Actively enforce all Hotel policies and procedures, reporting any staff breaches to the Hotel Manager as soon as possible.
• Working with the Hotel Manager for rostering of kitchen staff weekly in a cost effective manner.
• Ensure that the Kitchen is properly maintained and report any repairs/suggested changes to the Hotel Manager.
• Perform any other duties as reasonably required by management.
ESSENTIAL SKILLS/KNOWLEDGE:
• Completion of the appropriate cooking apprenticeship/trade tests and previous experience cooking in a commercial kitchen.
• A high standard of written and verbal communication skills.
• Ability to work effectively under pressure and with minimum supervision.
• Ability to motivate, train and counsel staff in relation to performance issues.
• A broad knowledge of contemporary food cuisines in line with the hotel's clientele
• Previous experience working as a Head Chef within a commercial kitchen environment.
For more information please visit https://www.penneshawhotel.com.au/
To apply, please send your current resume, with 3 check-able referees to adrian@cheffingaround.com.au or call Adrian Grant on 0401641918 for more information.
Good luck!