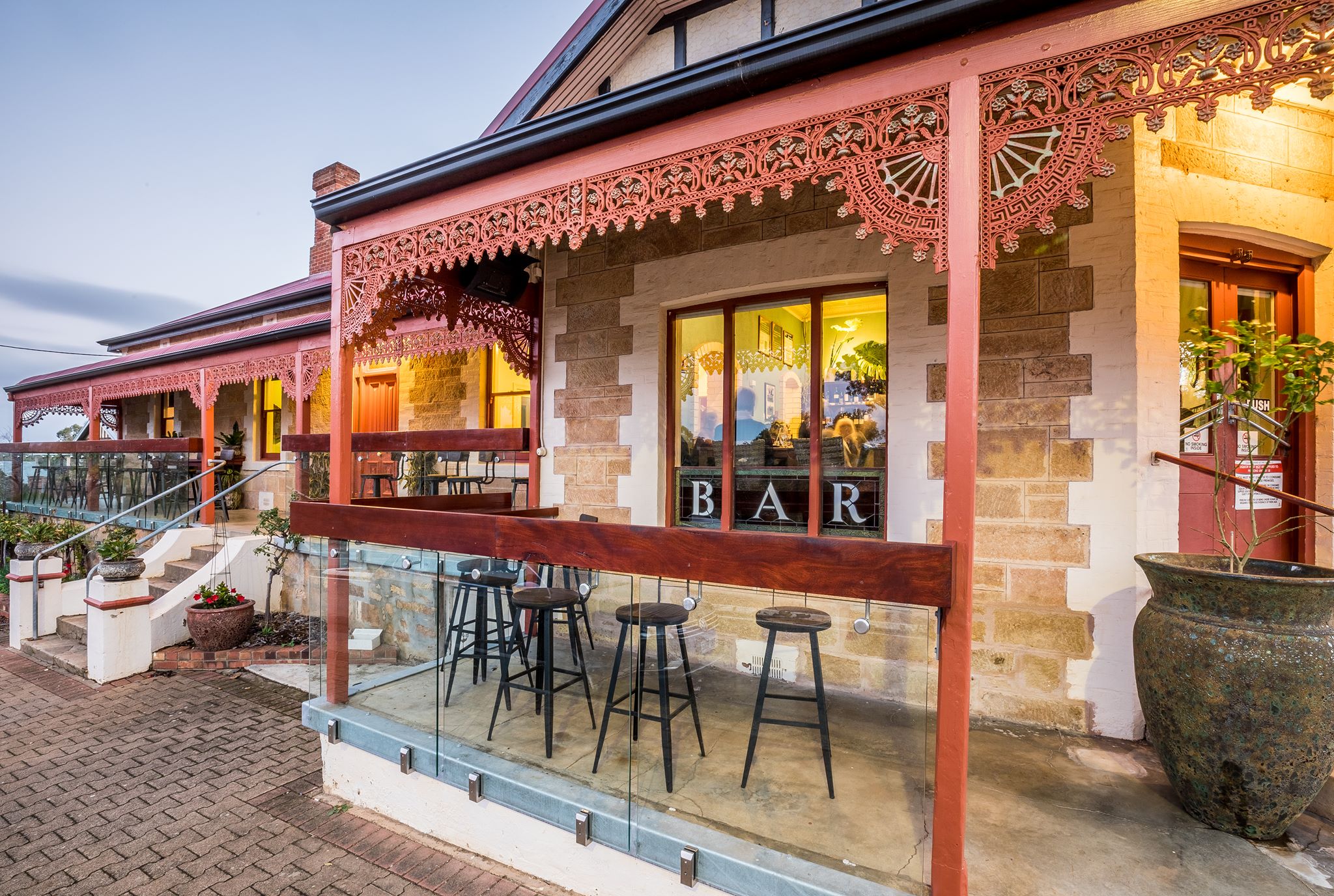 HEAD CHEF,WATERVALE HOTEL,CLARE,S.A.
$75 K plus accommodation.
Newly renovated hotel in Watervale is looking for a Head chef to take this historic hotel to the very top in country dining.
Guest satisfaction in their restaurant revolves around the food appearance, high quality of the food and overall dining experience.
This position requires a highly motivated Head Chef who has recent knowledge and experience in all areas of hotel kitchen operations.
KEY RESPONSIBILITIES/DUTIES:
•Responsible for the daily preparation of food items in all areas of the kitchen.
•Comply with Standards of Service and assists in assuring the same from all kitchen employees.
•Managing the day-to-day operation of the kitchen, coordinate food production schedules and ensure highest level of food quality, taste and presentation.
•Control food cost by assisting in training kitchen staff on the proper methods of food preparation and handling, by training kitchen, restaurant and steward employees on how to handle leftover food items.
•Conduct regular inspections of the entire kitchen/dish-washing areas and refrigerators and promptly act to correct deficiencies found during inspection.
•Maintain effective communication within the kitchen, be responsive to front of house suggestions and concerns and work to resolve problems.
•Maintain effective working relationship with food and beverage management, staff and hotel departments.
•Ensure that excellent standards of cleaning and hygiene are maintained by all staff in the kitchen.
•Perform any other duties as reasonably required by management.
ESSENTIAL SKILLS/KNOWLEDGE:
•Completion of the appropriate cooking apprenticeship/trade tests and previous experience cooking in a commercial kitchen.
•A high standard of written and verbal communication skills.
•Ability to work effectively under pressure and with minimum supervision.
•Ability to motivate and train staff in relation to performance issues.
•A broad knowledge of contemporary food cuisines in line with the hotel's clientele.
For more information on this property please visit www.watervalehotel.com.au or www.facebook.com/WatervaleHotel/
To apply, please send your current resume with 3 check-able referees,and a detailed cover letter describing why you are the best fit for this establishment to adrian@cheffingaround.com.au or please call Adrian on 0401641918 or 0872212716 for more information.
Good luck!