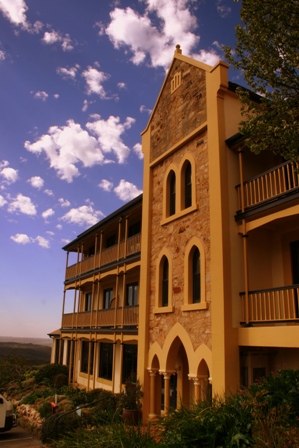 Chefs,HVR,Mount Lofty House,S.A.
Chef de partie – $59391
Demi – $55896
Commis $52586
Cook – $49938
They are exclusive of superannuation and in line with HIGA.
Mount Lofty house is an iconic designer boutique hotel in the Adelaide Hills famous for their luxury escapes, three hat fine dining restaurant, indulgent day spa experiences, conference retreats and breathtakingly beautiful weddings.
Hardy's Verandah Restaurant is filled with the refinement, elegance and opulence that Arthur Hardy's guests would have enjoyed 165 years ago. With Executive chef Jin Choi's simplistic yet technical and delicately composed dishes, you will experience a once in a lifetime culinary highlights.
At the moment they are looking at recruiting 3 chefs to complement their team, 1 senior position preferably CDP level and 2 junior chefs.
The CDP position will require a candidate with a solid background working in kitchens of a similar level displaying longevity and progression, preferably someone who wants to have a long term future in fine dining.
For more information on this property please visit www.mtloftyhouse.com.au
Or for more information on HVR please visit https://www.mtloftyhouse.com.au/dine/#hvr
To apply, please send your current resume ,a detailed cover letter describing you and clearly stating which position you are applying for,
3 check-able referees to adrian@cheffingaround.com.au or please call Adrian on 0401 641 918 or 0872212716 for more information.
Good luck!