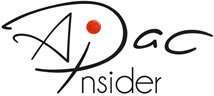 Its with great excitement that Cheffing Around have been crowned "Best Chef Employment Agency 2017" by APAC Insider magazine.
We would like to thanks our amazing Clients whose support and bookings we wouldn't be able to survive and grow without you!
And to the amazing Christine Codell ,Cesar Varricchio and Dennis Hubel whose dedication ,commitment and loyalty for over 7 years now has made Cheffing Around the powerhouse that it is today! Thank-you so much!
To Troy Watson,Tom Nilsson, Peter Wright, Fran Ghidini, Stuart Brinkworth and the rest of our amazing team, past and present, such a joy each day to work with such professional, hardworking and amicable Chefs!..You guys rock!
Thank-you so much!