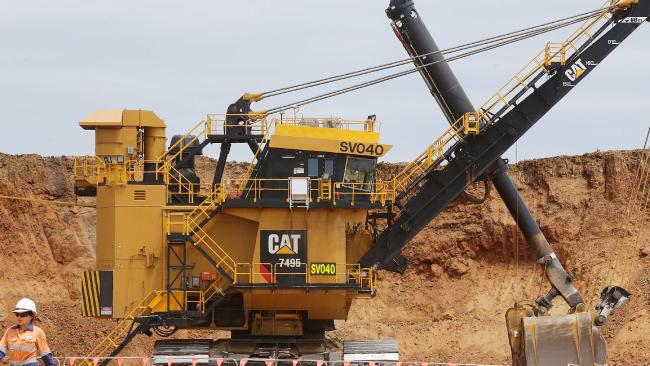 Two Mining Chefs for Morris Corporation, Darwin, N.T.
Morris Corporation is currently require 2 x full time chefs, details are as follows:
Location: Jabiru, NT
Travel: Fly in and Out ex Darwin available (flights paid for by Morris)
Roster: 2 weeks on, 1 week off – 12 hours per day – 1 week night shift and 1 week day shift
Accommodation and meals provided whilst on roster
Location: Delamere site – 5.5 hours South East of Darwin
Travel: Bus in, Bus out ex Darwin (Bus paid for by Morris) OR Drive in and Drive out ex Katherine
Roster: 2 weeks on, 1 week off – 10 hour shift – Crib/Breakfast (1.00am to 11.30pm)
Accommodation and meals provided whilst on roster
The salaries on both sites are annualised wages so the salaries below are all inclusive of ordinary hours, premium and penalty shifts and rostered overtime.
Jabiru: $75,580.56 plus superannuation
Delamere: $67,254.35 plus superannuation
Morris Corporation is Australia's largest privately owned facilities management specialist; with 50 years' experience delivering industrial hospitality services to the remote mining, resources and construction sectors.
Duties include:Preparing, cooking and presenting meals, including crib meals, breads and pastries.
Ensure that food safety standards are met at all times and that there is a strong focus on maintaining a high quality of catering service to meet both Morris and client requirements.
Support the Head Chef and Site Management team with budgets, stock management and ordering of supplies.
Ensure the kitchen is HSE compliant by leading a strong culture of safety in line with Morris Corporation's values.
Are you the right person for this position? They are looking for…
Trade Specific Qualifications in cookery
Strong previous experience in a volume catering/cooking role, preferably in a remote or site based environment (approx. 3 years)
A strong commitment to high standards of customer service, integrity and safety at all times
Solid communication and relationship building skills that enable you to lead influence and motivate other team members effectively.
Current Police check with validity of 6 months
What's on offer?
Bus in Bus Out (ex Darwin or Katherine)
Roster cycle of 14 days on, 7 days off
A supportive and engaging team environment
Fantastic lifestyle onsite with Excellent Gym and Recreational facilities
Excellent remuneration and benefits
Ongoing career development
All Candidates must have Australian or New Zealand Residency and will be subject to a Pre-Employment Functional Assessment including drug and alcohol test. A national police clearance with a validity of 3 months may be required.
Morris Corporation is an equal opportunity employer. Morris aims to be an employer of choice for Indigenous Australians, and they encourage Indigenous people to apply for this and other positions with them.
For more information about their company visit www.morriscorp.com.au.
Apply today to adrian@cheffingaround.com.au with a current resume, cover letter and with 3 referees.
Be quick as these position will fill very fast!
Good luck!